HOW GIN IS MADE: DISTILLATION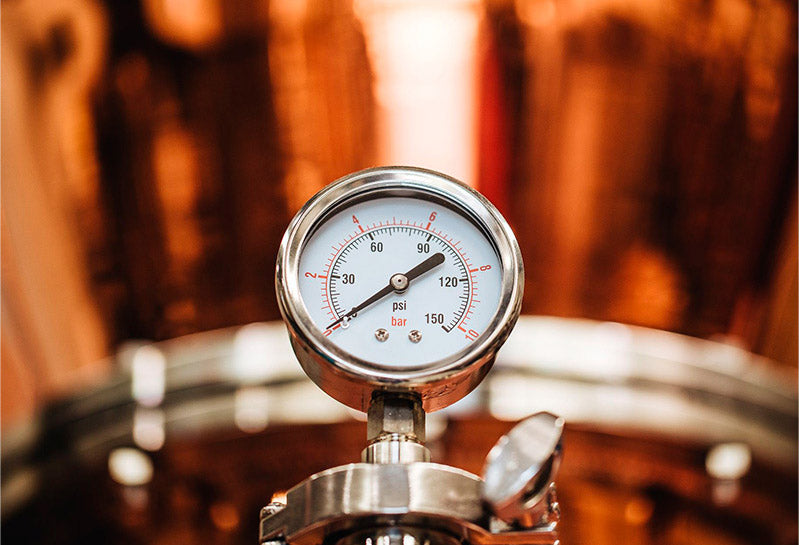 WRITTEN BY ALEX FLEISCHER
Lately here on the blog, we've been diving in to the ins and outs of how gin is made. We've just learned all about the base spirit it's made of, today we take a look at distillation.
We love hearing about the big, beautiful copper stills at our favourite distilleries and the backstories behind them, but what do they actually do, what goes in and how does the delicious craft gin come out? Here's the scoop.
STEEPING METHOD
The most basic form of distillation, steeping is what you will see in DIY kits to make gin at home, and is the closest thing to juniper-infused vodka! Steeping is where, much like tea, the base spirit is placed into a pot still along with the desired botanicals, and of course, juniper. This is then heated and steeped for the flavours to infuse. The final product is then diluted down to bottling strength, which is between 37.5% alcohol per volume or up to 57% for a navy strength gin.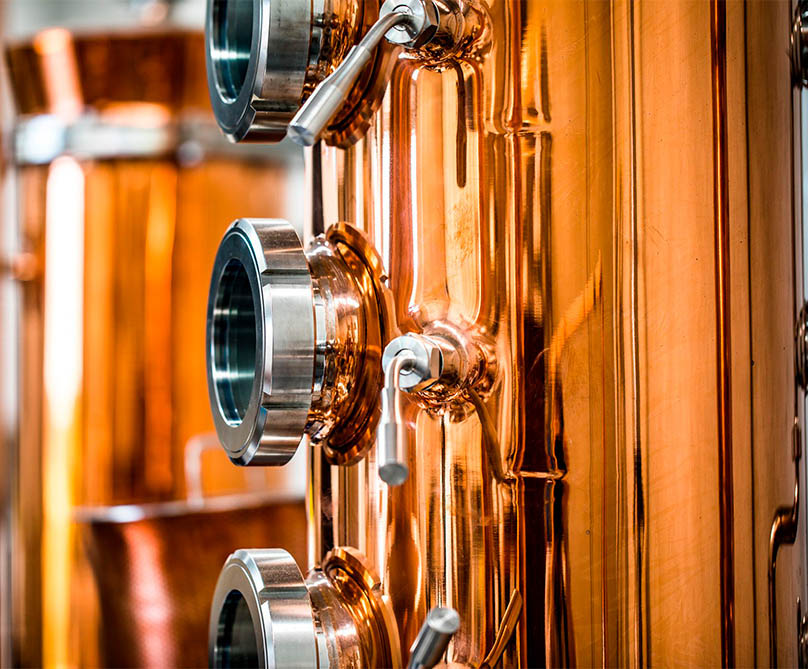 VAPOUR DISTILLING
With vapour distilling, botanicals avoid direct contact with the spirit and its associated heat. A basket is set up above the base spirit, which is heated and turned into vapour. As the vapour travels through the still, it heats and infuses with the botanicals more gently before continuing to a condenser, which cools the vapour down and turns it back into a liquid. The final product is then diluted down to bottling strength.
Vapor distilling is increasingly common with distillers, as it provides more control over the temperatures each ingredient experiences. Boiling ingredients in the pot is quite violent, and may destroy delicate leafy botanicals very quickly and inconsistently, or burn and extract too much bitterness from citrus.
EVERYTHING IN BETWEEN
Modern stills offer ultimate flexibility, with the ability to both pot still and steep spirits, as well as vapour distilling features. This means that distillers can steep hardier, fine-tuning intense flavours and delicate botanicals in the same process. These stills also allow for various spirit types, so your favourite distilleries may also have vodkas, rums, brandies or whiskey in the works. For small-scale craft distilleries, this provides maximum bang for buck when investing in a sizeable piece of equipment. Cheers to that!
THIRSTY? TRY SOME OF THESE: