HOW GIN IS MADE: ALL ABOUT THE BASE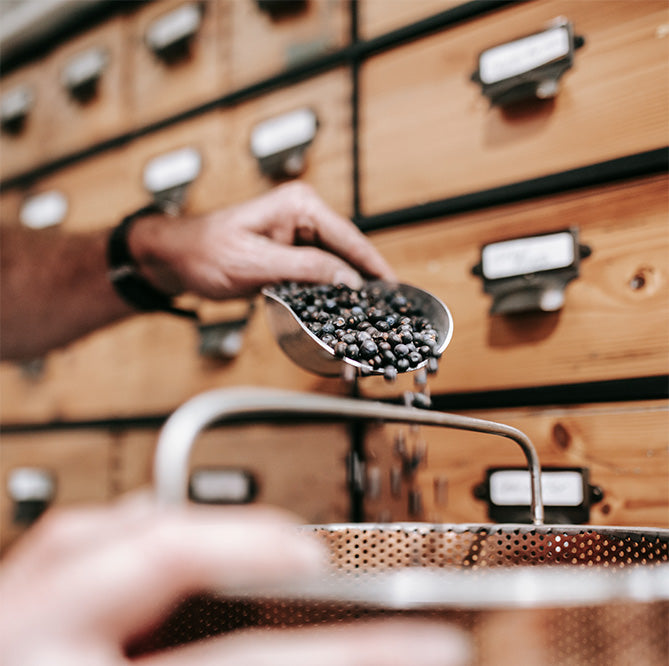 WRITTEN BY TOM HYATT
Everything that we find ourselves needing in life requires a good, strong foundation. From the physical foundations of our home, the educational basics we learn as children, to surrounding ourselves with good people as we grow up - gin is no exception to this rule. Besides the distinctive juniper berries that are required for a gin to be called a gin, the spirit that we know and love is basically a flavoured vodka at heart. 
The base spirit of gin was first believed to be made by re-distillation of malt wine. However, due to the cold winter temperatures in Europe that weren't conducive to the grape growing vines, this changed to the re-distillation of natural grains such as barley, corn, rye, sorghum or wheat. Luckily for us, gin's base spirit can be made from many agricultural products, so there's no risk of running out any time soon!
The base ingredients of choice are put into a mash and distilled several times to remove the impurities, resulting in a clean and powerful base spirit that's wholesome and pure of heart. At 96% and above, this spirit is essentially a blank canvas for the masters of their craft, who first dilute it down with purified or spring water before using a wide variety of botanicals to add the complexities of flavour we enjoy. 
While most gin companies will buy in their base spirit and skip to the fun part, some companies such as Boatrockers use the fermented wash leftover from brewing their beer and distil this several times to produce theirs in-house. Essentially recycling at its best (and tastiest)! 
Our most popular gins for beginners