FOUR DROOL-WORTHY COCKTAILS FOR YOUR NEXT DATE NIGHT
Shake things up this date night with some innovative cocktails from Imbue Distillery that showcase the unique flavour profile in their Journey Gin. This month's featured gin is a fantastic blend of traditional and contemporary flavours, making it a perfect addition to a range of cocktails.
Mix up something new with the Lady Imbue, or treat that special someone with a classic Martini just because!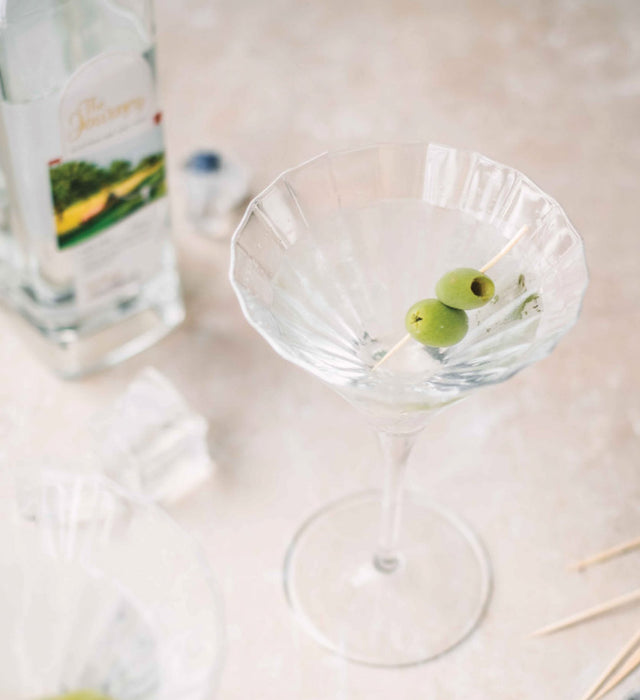 There's nothing like a classic martini done well – the key is keeping everything as cold as possible by popping your glass, mixing glass and gin in the freezer well in advance. 
Ingredients 
- 60ml Journey Gin 
- 10ml Dry vermouth 
Garnish 
- Lemon twist or olives 
Method 
Mix your gin and vermouth over lots of ice then double strain into your frozen glass. Express the lemon peel over the glass and drink straight away. Serve with a couple of olives if desired!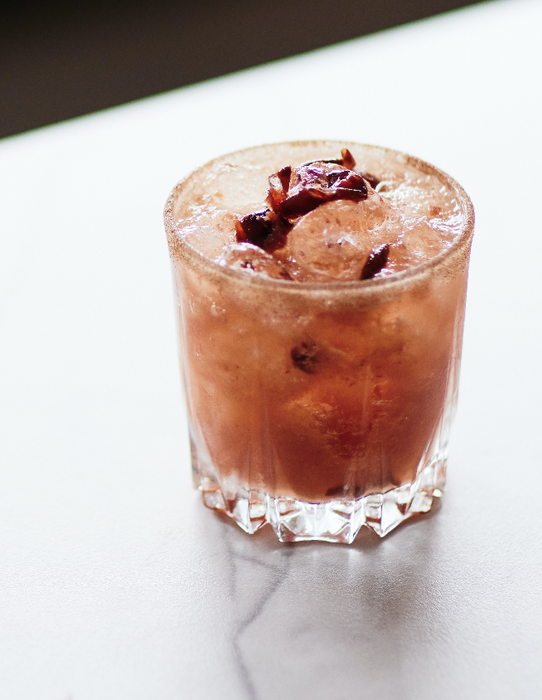 Ingredients 
- 60ml Cloudy or cold-pressed apple juice 
- 1 heaped tsp Plum jam or preserve 
- 30ml Journey Gin 
Garnish 
Cinnamon sugar 
Method 
Rim a rocks glass with cinnamon sugar, shake all ingredients with ice until well chilled, pour into your rimmed glass and enjoy a liquid pie!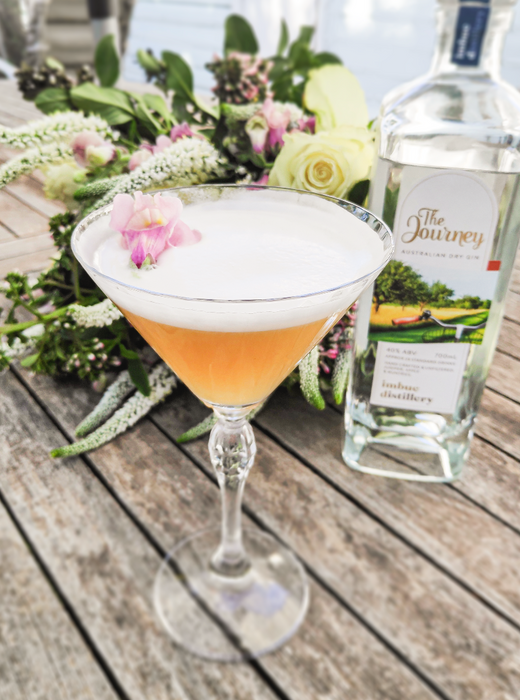 Ingredients 
- 30ml Journey Gin 
- 30ml Lady Grey tea, chilled 
- .5 tbs Maple syrup 
- .5 tbs Cointreau 
- 15ml Fresh lemon juice 
- .5 Egg white (or 1 tbs aquafaba) 
Garnish 
- Edible flowers 
Method 
Place all ingredients except the ice into a shaker – dry shake for 20 seconds before adding ice. Shake vigorously until chilled. Strain and serve in a chilled cocktail glass. Serve and enjoy!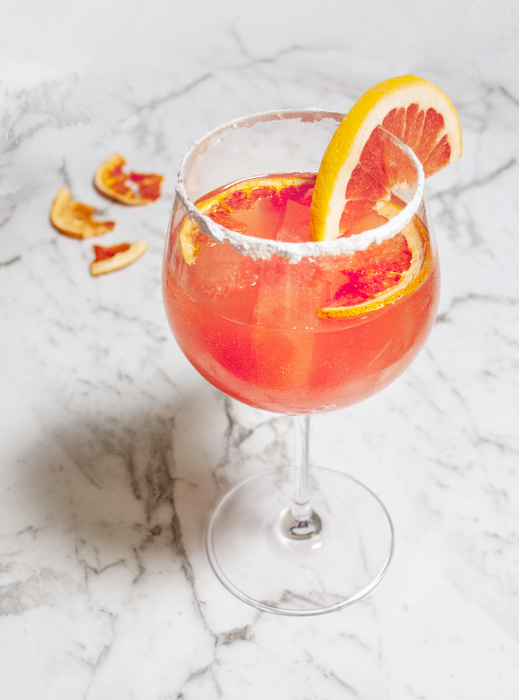 Ingredients 
- 45ml Journey Gin 
- 90ml of CAPI grapefruit soda 
- Grapefruit juice 
- Bitters 
Garnish 
- Grapefruit wedge 
- Muntrie sherbert*
Method 
Freeze a mix of equal parts grapefruit juice and water with a generous splash of bitters into chunky cubes. 
Rim a Nick and Nora glass with muntrie sherbet, add in gin, grapefruit soda, and grapefruit ice. Garnish with grapefruit wedge dredged in sherbet. Enjoy! 
*Note: Muntie Sherbert is featured in our February box with the Journey Gin. If you've missed out this time or run out, substitute with your favourite sherbet instead.
Featured in the Gin Club
Sign up to the club for a complete curated distillery experience at home.
Learn more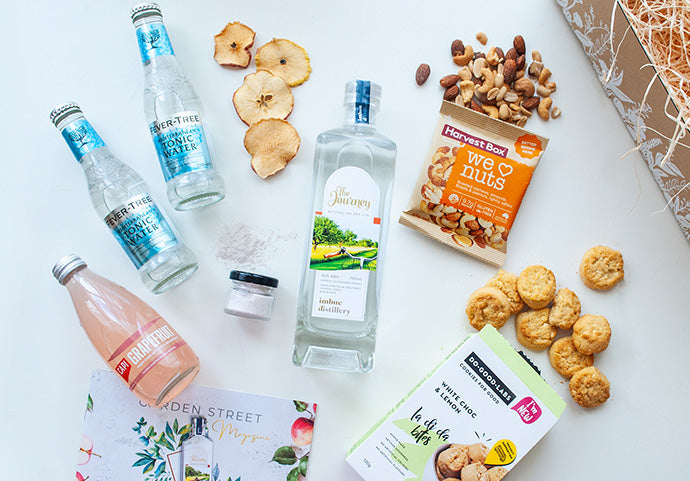 Perfectly paired for this
LATEST
gin blog
gin blog
Garden Street Collector's Series Edition One
This gin is a nod to you, our members. We've tasted hundreds of delicious Australian gins over the years and every year our tasting panel has the (really terrible) job of choosing their 12 favourite gins to share with you. It's tough competition and they're a very picky bunch!
Twelve months ago, we floated the idea of making something exclusively for our members; something one off and never to be repeated. It needed to be something for the collectors to add to their gin shelves and moreover, we had to make a product we were proud to share, and one delicious enough to get past our tasting panel!
> READ MORE