Gin Martinis with a Twist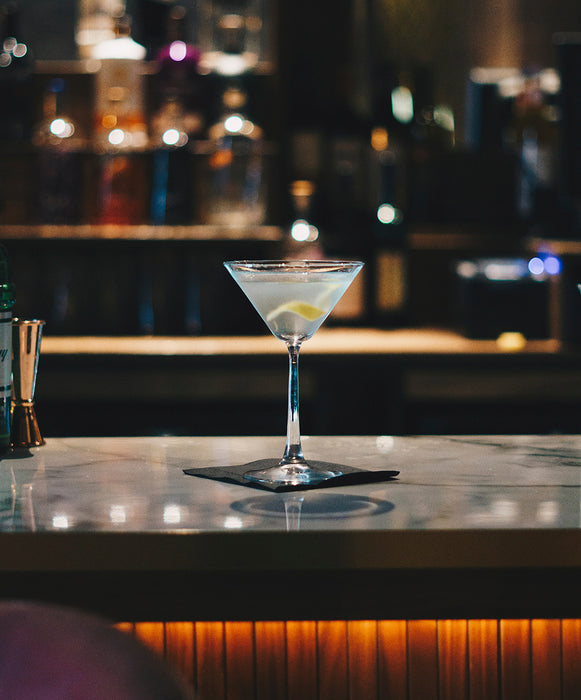 There's something about a martini that oozes sophistication, whether it's the elegant glass shape, the associations to a certain international spy or (in the classic recipes) its pure alcohol content. In its truest form the martini is a mixture of gin and vermouth, but its name has been extended to a vast range of cocktails that often have little resemblance to a true martini other than the glass it's served in.
There is a lot of wiggle room when it comes to concocting a martini recipe. The more 'out-there' recipes call for vodka rather than gin to avoid the hit of botanicals that come with gin. Think chocolate, crème brulee, porn star or appletini versions.
The list compiled below lean more towards twists on the traditional and lend themselves well to the savoury style Yours & Mine gin featured in our Martini Gift Box.
The best way to enjoy all these martinis is to add all the ingredients (minus the garnish) to a mixing glass with ice, stir carefully, strain into a chilled martini glass and top with the garnish.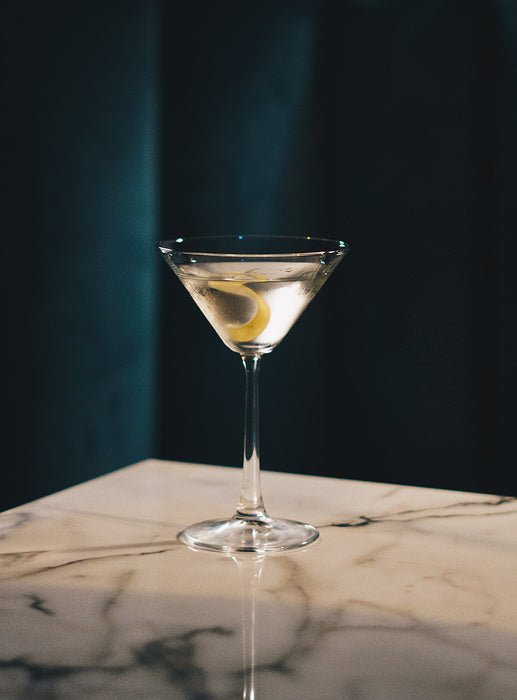 A perfect martini isn't quite what you'd expect. 'Perfect' here is referring to the drink being equal parts of both dry and sweet, rather than being 'The Perfect Martini'. Some bar tenders call it a Medium Martini, to avoid the confusion!
- 60ml Gin
- 15ml Dry Vermouth
- 15ml Sweet Vermouth
- (Optional – dash of orange bitters)
- Garnish with a lemon twist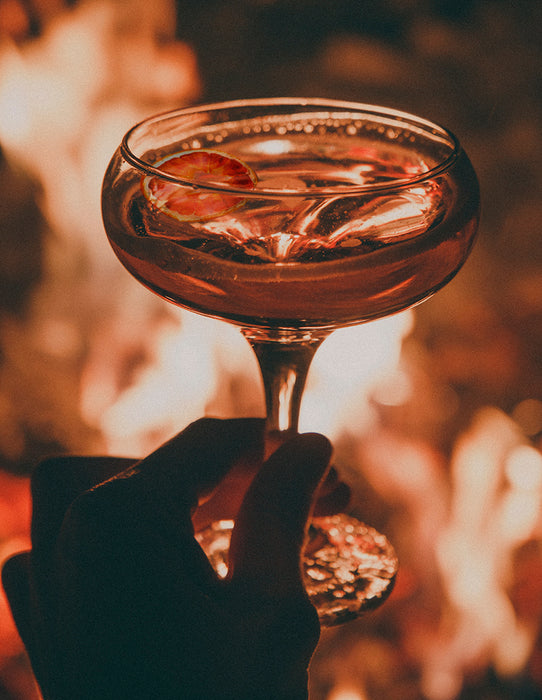 Despite initial thoughts, this isn't a Halloween cocktail, 'it' isn't a reference to a certain cousin, or scary clown. 'It' is actually short for Italian, and more specifically the Italian style of vermouth – a sweet vermouth. For this reason this cocktail has also been known as a sweet martini.

- 45ml Gin
- 45ml Sweet Vermouth
- Dash of Orange Bitters
- Garnish with an orange slice
Winston Churchill Martini
Winston Churchill is the master of the one-liner. He is reported to have had quite a few opinions on the martini: "I would like to observe the vermouth from across the room while I drink my martini" and "the only way to make a martini is with ice-cold gin, and a bow in the direction of France". In other words, he isn't a fan of Vermouth.
- 90ml Gin
- Garnish with an olive skewer
A saketini simply replaces the traditional vermouth you would normally find in a Martini with Sake. Sake is a diverse drink with a variety of different styles, each sake is going to bring something different to a Saketini, so load up with a few and enjoy experimenting!
- 60ml Gin
- 45ml Sake
- Garnish with a cucumber slice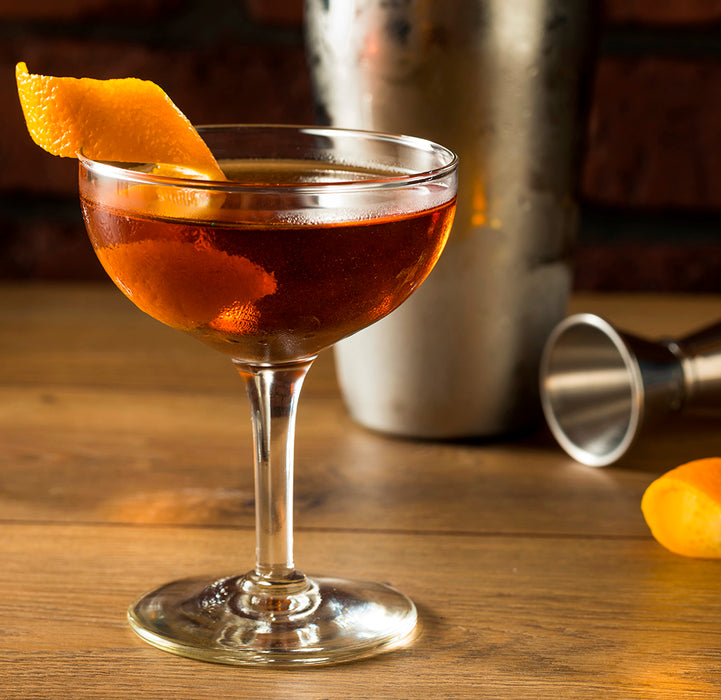 A fabulous mix of sweet and bitter, a Martinez is a perfect aperitif. In some history books the Martinez is the precursor to the Martini. Martinez work well with any gin but especially the slightly sweeter Old Tom varieties.
- 60ml Gin (Old Tom Gin works well)
- 30ml Sweet Vermouth
- 5ml Maraschino Liqueur
- Dash of Angostura Bitters
- Dash of Orange Bitters
- Garnish with Orange Peel