5 Reasons to Choose Garden Street Gin Club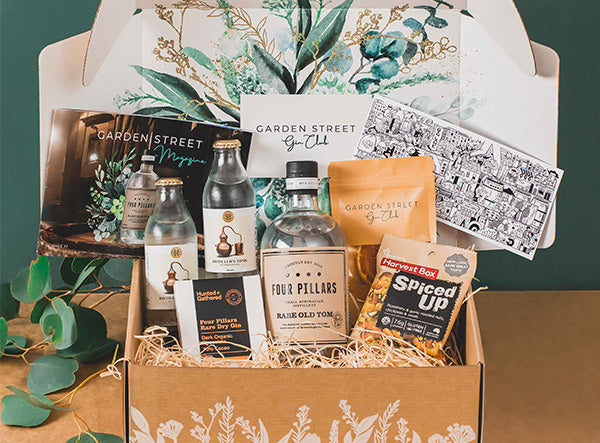 Gin subscription boxes are a fantastic way to try the latest and greatest craft brands across Australia. 
We know there are quite a few subscriptions to choose from. But if you're looking for the best gin subscription in Australia, there's only one option. 
Garden Street Gin Club, of course!
Whether you're a long-time adorer of gin or new to the botanical game, Garden Street Gin Club is guaranteed to rock your world. 
Continue reading to learn the top 5 reasons why Garden Street Gin Club is the best gin subscription.
At Garden Street, our love of gin is what drives us. 
Our expert knowledge has allowed us to craft a complete and thoughtful gin experience that can't be replicated elsewhere. 
Every month you'll receive a new delicious craft gin, tonic waters that make it sing, and delectable snacks to tie it all together. 
You'll also get a bag of perfectly matched garnishes, a special gift, and the month's magazine filled with stories, tasting notes, recipes, and more. Every single item in the box is carefully selected and perfectly complimentary. 
We sample hundreds of gins each year - yep, it's a fun gig! - with only the top 12 making it into our monthly boxes. You'll get regional and national award-winning gins, limited editions, and custom collaborations. We also go beyond the big brands and help you discover unique and boutique craft gins from around Australia, supporting local distilleries in the process. In our accompanying magazine, we pass on our knowledge to deliver the magic of an authentic distillery experience. 
While our gin subscription box is a complete experience, it's also one that you can make your own. You can enjoy Garden Street with loved ones or incorporate it into your weekly self-care routine. It's also a terrific option for teams looking to upgrade their after-work drinks! 
However you choose to enjoy, we know you will love the experience.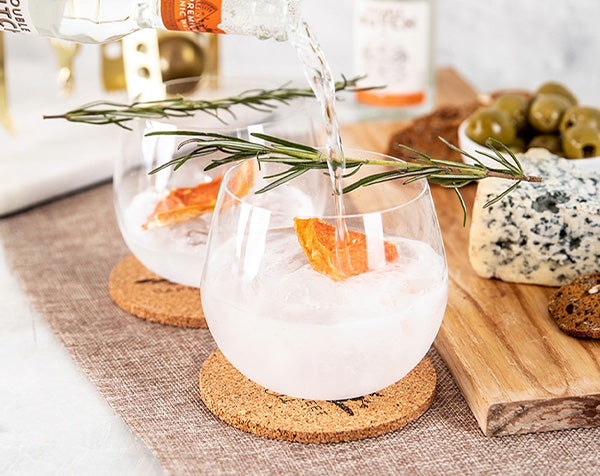 As a proponent of the full experience, we've even done the work to find the perfect glasses for enjoying a gin. We tried countless glasses to find the ones that elevate the experience. They had to have the right shape, nose, and material. 
Our hard work paid off, and we found the perfect match: Melbourne-based Plumm gin glasses. Plumm glasses are made from European crystal, meaning high-quality, dishwasher-friendly glasses. 
We offer two free beautiful Plumm crystal gin glasses with your first box. These glasses are perfect for gin but also excellent for enjoying every day and retail for $44.50. So go on and treat yourself to a bit of luxury!
By cutting out the middleman and connecting you directly to the wonderful distilleries we work with, we're able to provide exceptional value for money. 
We also know that tiny bottles of gin just won't cut it. So we provide a full 700 mL craft bottle with each month's box. Plus, our gins come in beautiful, reusable glass bottles you won't want to throw away. 
Each box has a retail value of around $140, which you get for just $99, including delivery (your first box includes free glasses so is a whopping $180+ of value). So if you love a good deal, you can't go wrong here!
Going above and beyond is what sets us apart. 
We're super proud of the legendary customer service we provide. Our 4.9-star rating from over 3,200 independent reviews shows our club members agree with us! 
Here are some of the things we're doing to offer a killer customer service experience:
Complete transparency
We're super committed to offering a completely transparent service and always aim to do the right thing. In fact, we always send an email letting you know what's in next month's box before the deadline closes, so you can cancel or postpone if you wish. 
Flexible subscription
With Garden Street Gin Club, you're in charge! You can choose the subscription frequency that works for you - from 1, 2, or 3-month gin subscription packages. 
There's no lock-in contract or cancellation fees - so feel free to change your subscription anytime. 
P.S. We hate long and painful cancellation processes too! So we make it super easy to manage your subscription online. You can do it yourself in just a few clicks.
Money-back guarantee
If you're not satisfied - we're not satisfied! That's why we offer a 100% money-back guarantee on our gin subscription boxes.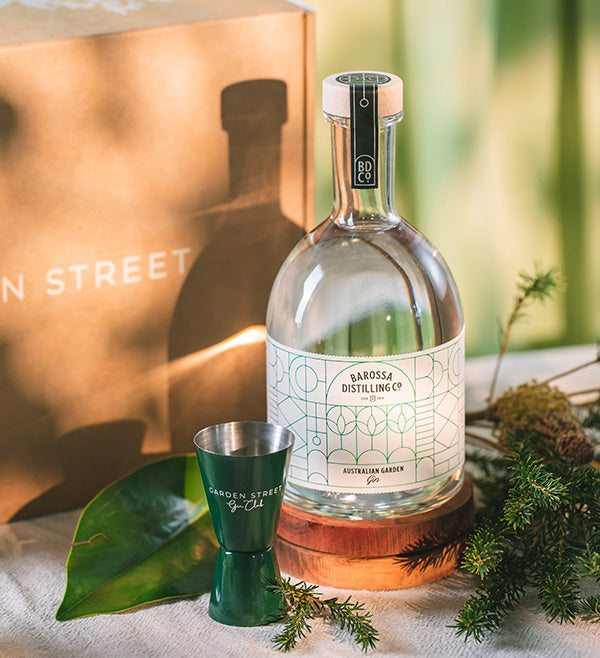 This club definitely has its perks! 
With Garden Street Gin Club membership, you'll be receiving exclusive discounts, limited releases, access to competitions, invites to events, and MORE! 
Not to mention the impressive gin collection you'll have!
SUSTAINABLY PACKAGED & SHIPPED
We use 100% sustainable packaging for all of our gin club boxes. We also use a carbon-neutral shipping company. 
At Garden Street, we leverage our expertise to curate a quality experience that gin lovers adore. We know you'll love it too!  
Click the link below to try Garden Street now and receive two free stemless crystal gin glasses (by using code 'BONUS GLASSES') with your first box! Enjoy!