The Journey Gin | Imbue Distillery
WRITTEN BY BRITNEY KIDD
ABOUT THE DISTILLERY
The story of Imbue Distillery starts with two reckless young lads who lived together and baked together. Mick and Luke were both working as bakers at a wholesale artisan bakery, and it was here that they both met the loves of their lives; Chefs Mel and Nikki. They started dating and the rest is history. The Imbue story may sound a little familiar to some of you; we featured their fantastic Suburban Gin many moons ago back in July 2020, and couldn't resist doubling back to showcase another favourite of ours, and fill you in on what's been happening since then.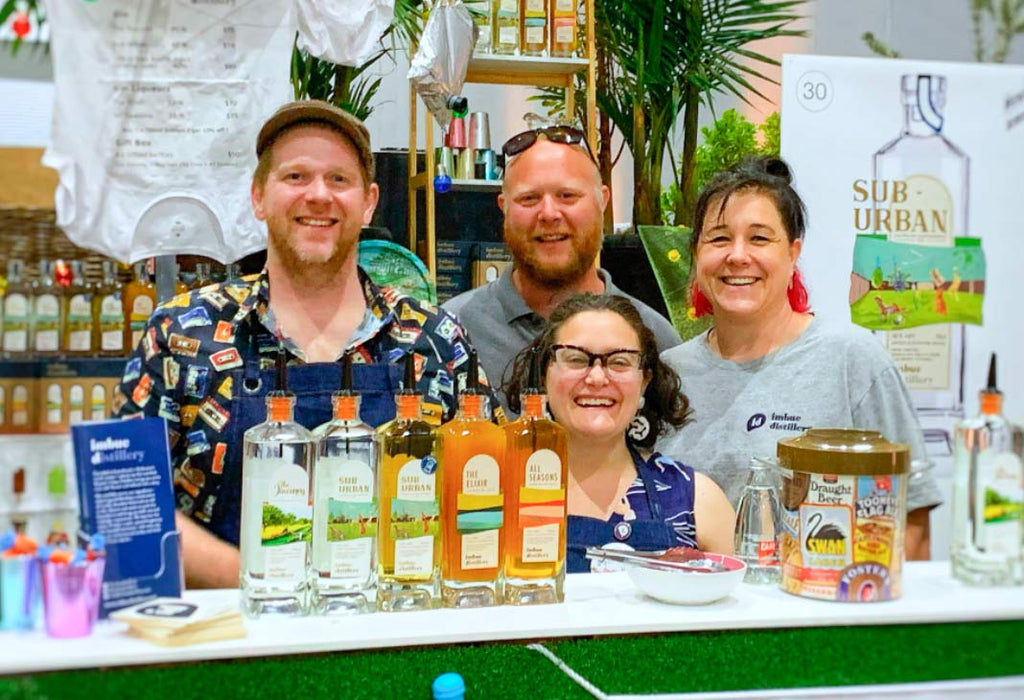 All up, Mick, Mel, Luke and Nikki have a combined 60+ years of experience across Melbourne's food industry, from retail to wholesale, bakeries, catering and hatted restaurants. With both couples consisting of a baker and a chef, there's no doubt that they're all foodies and can very much appreciate a cracking drink after a hard day's work. 
None of them had ever set out to start a distillery, but here we are! Mick and Mel started Imbue Distillery in Melbourne in 2018 on a whim and a prayer. Luke and Nikki regularly helped them out for fun (and free gin, as any good friend would) and formally joined Imbue in 2019. They all make a great team who are not afraid to play with flavours and push the boundaries to bring us not just new experiences, but also experiences that take us back to another time in our lives. 
The first few years haven't been all fun and games though; they juggled full time jobs, kids, zero social life and a pandemic to top it all off. After all of that, they've not only survived, but thrived. Nowadays, three of them all work at Imbue full time and we've got a good feeling that 2022 will be their best year yet. 
The Distillery space at Imbue is first and foremost a working space. Located in Ivanhoe in the outer suburbs of Melbourne, it's not a shiny display distillery like you may find elsewhere. It runs a tight schedule and the team is incredibly proud of what they've created from what was once an empty shell; it's been transformed to a fully functioning operation. Although not the prettiest building, it backs onto a gorgeous walking track that is occasionally enjoyed by the local kangaroos hopping by for a sticky beak.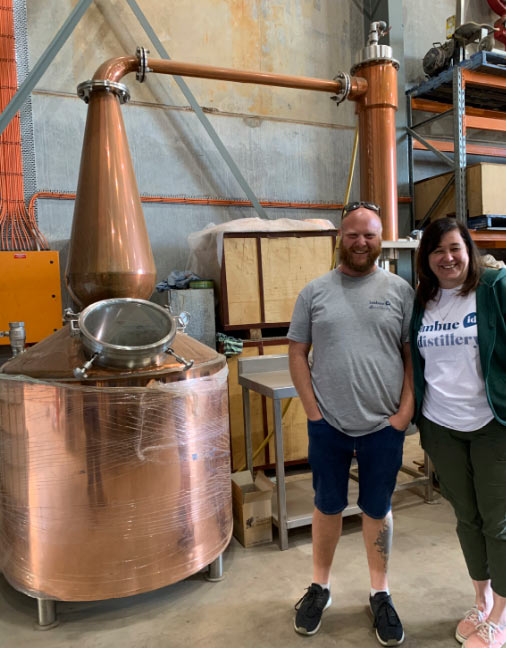 Housed in their distillery is Imbue's original 175L hand forged copper still named 'Sunshine'. Sunshine is always hard at work, but by the time you're reading this, Imbue will also have their brand new 970L still by Burns Welding up and running. A huge jump from 175L, it'll no doubt make huge gin waves in terms of increasing production capacity!  
A bigger still is not all that has changed since we last collaborated with the Imbue team all the way back in 2020. At the time, Mick and Mel had grand plans of opening a cellar door from their distillery.
As with everything, COVID combined with a few other factors meant that after some delays, they had to explore locations elsewhere. Since pivoting they've not looked back and have now proudly opened Wander North, their new cellar door and bottle shop nearby in Ivanhoe. Visitors can enjoy a tasting paddle with paired mixers and garnishes, or choose from a concise but carefully constructed cocktail menu that changes seasonally and highlights Imbue's spectacular range. After a few tipples you'll also be tempted to shop their curated range of "boozy accessories", all sourced from fellow small Aussie businesses. 
ABOUT THE GIN 
When setting out to create Journey Gin, the team at Imbue wanted to invoke the nostalgia behind a road trip adventure through the country. Think wandering through fields, picking local fruits and enjoying the journey just as much as the final destination.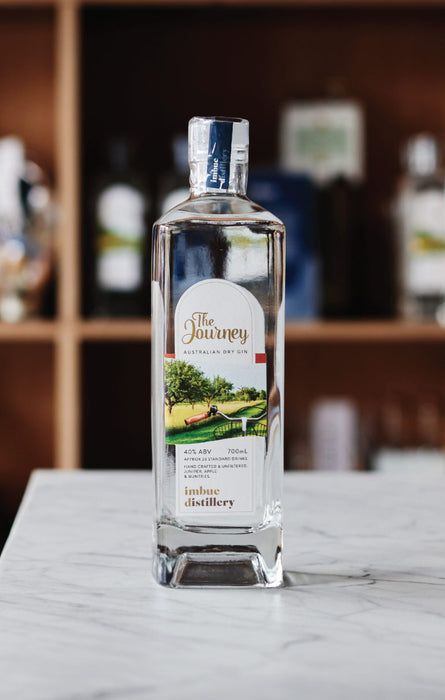 Being the foodies that they are, founders Mick and Mel have a habit of collecting what they call "roadfruit" – forgeable produce – from anywhere they find it growing in abundance. They then bake it, pickle it, preserve it or distil it into something delicious. In the case of Journey Gin, they wanted to pay homage to their local area and the many apple orchards around Nillumbik by using Pink Lady apples in their gin. They also spent time researching other key ingredients found around their area and discovered that some of the local Indigenous communities enjoyed a cranberry-type fruit called muntries. Although you won't find muntries growing in Ivanhoe, Indigenous clans from South Australia commonly traded them as currency with the local Wurundjeri-willam clan. 
The team had always wanted to highlight an indigenous ingredient in their gin and had experimented with a few others like lemon myrtle and strawberry gum; they tried numerous recipes but there was always something missing. Muntries have a distinct spiced apple flavour that would perfectly complement the sweetness of the Pink Lady apples and the piney resin notes of juniper. The recipe came together fairly quickly after that! To ensure their chosen key botanicals shone in their Journey Gin, the Imbue team chose classic London Dry botanicals such as coriander seed, lemon, angelica root and orris root to round out the palate. When tasting the gin neat, you'll notice crisp, juicy apple flavours layered over woody juniper. Thanks to the muntries, the finish is both sweet and spicy. 
Journey Gin goes perfectly with blue cheese; whether a mild creamy blue or a super smelly one, the hint of spice from the muntries cuts through the salty mould and contrasts with the creamy texture of the cheese. Whether neat or in a G&T, add a bit of fresh apple on the side and you've got the makings of a delicious combo! The thought alone is making us want to take off on a road trip around the countryside with a slab of blue cheese on the backseat.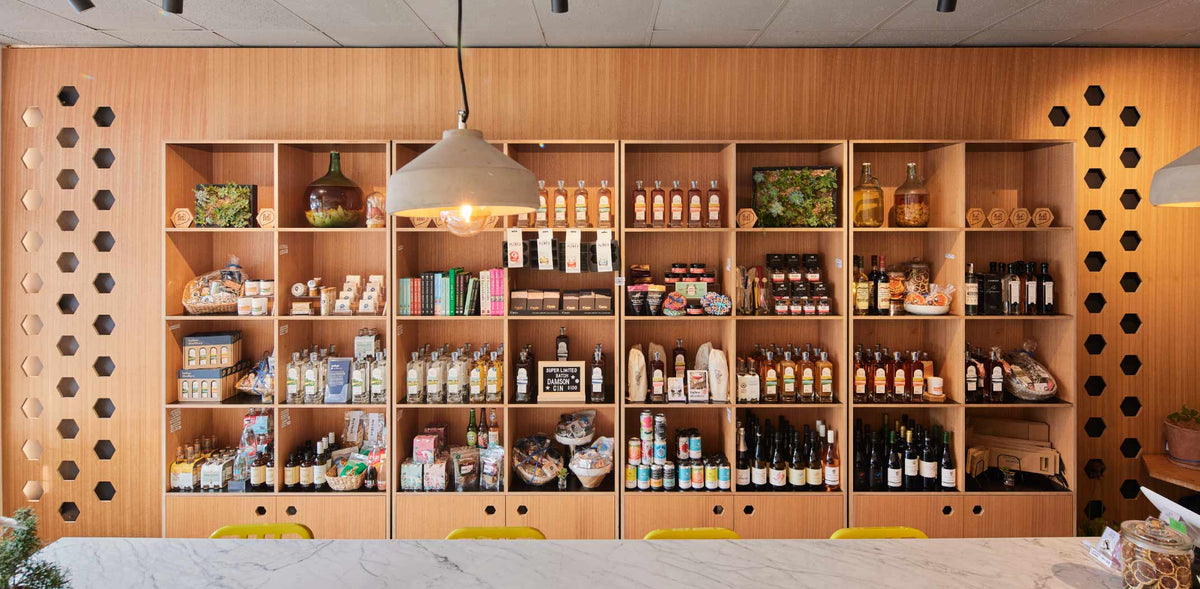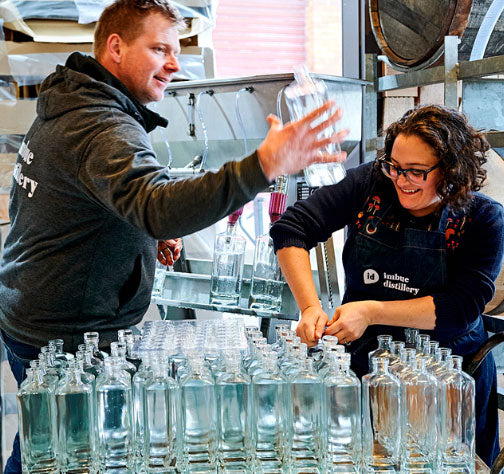 OTHER PRODUCTS IN THE RANGE
With such a passion for pushing the boundaries with flavours and ingredients, it's no surprise that the rest of Imbue Distillery's range is decadent and nothing less than mouth-watering. Those of you lucky enough to scoop up this month's add-ins or a tasting box will soon agree!
A firm favourite of ours here at Garden Street is their All Seasons gin liqueur. Sipping on this straight is reminiscent of wintery nights spent by the fire. It is smooth and syrupy with a warm blanket of spice and a hint of oak, but also makes a refreshing and spicy summer spritz when paired with ginger beer and lime. It baffles me how a glass of this somehow always winds up on my desk in the afternoons… 
If a delicious concoction of lemon and honey sounds more appealing, Imbue's Gin Elixir has you covered, and we have no doubt that those who received our July Box in 2020 agree! Simply add to bubbles for a delectable, sweet French 75. It's also great on the rocks, topped with soda or shaken into a gin sour. It supposedly also makes a wicked cold and flu* remedy. Check out our blog for more cocktail gin-spiration! *(Unfortunately not recommended for fighting COVID!)
Luckily for us, their range doesn't end there! For those with an appreciation for Negronis, Imbue's latest Bitter Sweet Aperitivo release is sure to delight. Prickly Pears are considered a noxious weed by some but for Imbue it's considered a delicacy that gives the tipple an intriguing balance, bitter earthiness and a luscious mouth feel. 
The team at Imbue know all too well how busy life can get, so they've most considerately launched a few pre-mixed cocktails for those of us who are too time poor to be mixing our own. With such extensive experience under their belts and an in-depth knowledge of balancing flavours, we can confirm that Imbue's cocktails will not disappoint. 
As for what's happening next for the lovely team at Imbue, we're excited to let you in on a few little secrets… It's possible that they're working on a very special Barrel Aged edition of the Journey Gin but they're leaving us guessing about what sort of barrel they're using. This year we may also see a whisky launched along with a brand-new gin named 'Inner East'; if their Suburban and Journey Gins are anything to go by, Inner East will be high on our list of gins to try!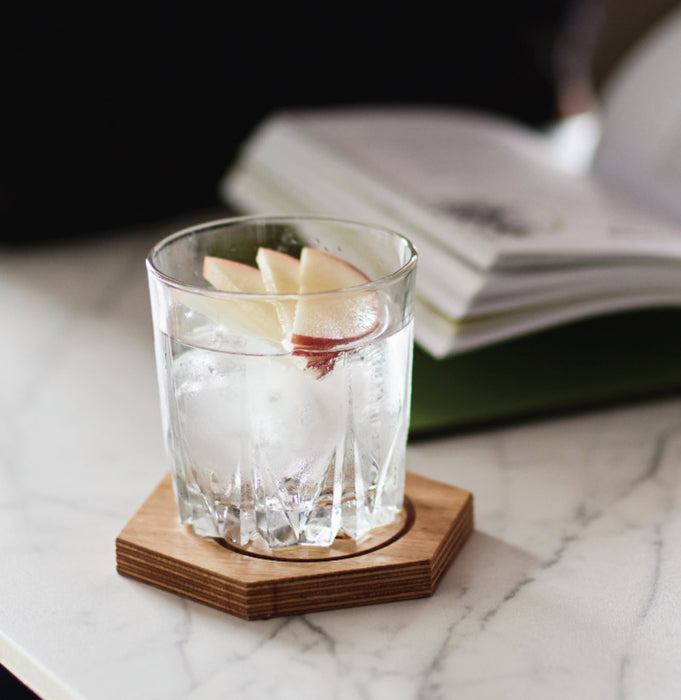 TASTING NOTES
Gin Type – Australian Dry 
Appearance – Clear, bright
Botanicals – Juniper, local Pink Lady apples, native muntries (indigenous cranberries), coriander seed, lemon, angelica and orris root 
Aroma – Juniper-forward, fresh spring bouquet with notes of sweet apple 
Palate – A full-flavoured dry style, woody juniper up front with a delicate balance of spices and sweetness from the apple  
Finish – A swift, sweet spiciness from the floral muntries 
Featured in the Gin Club
Sign up to the club for a complete curated distillery experience at home.
Learn more
LATEST
gin blog
gin blog
Garden Street Collector's Series Edition One
This gin is a nod to you, our members. We've tasted hundreds of delicious Australian gins over the years and every year our tasting panel has the (really terrible) job of choosing their 12 favourite gins to share with you. It's tough competition and they're a very picky bunch!
Twelve months ago, we floated the idea of making something exclusively for our members; something one off and never to be repeated. It needed to be something for the collectors to add to their gin shelves and moreover, we had to make a product we were proud to share, and one delicious enough to get past our tasting panel!
> READ MORE