THE BEST GIN FOR MARTINIS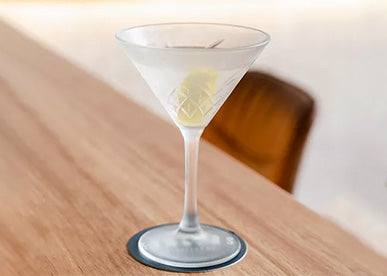 We're probably all here because we don't want to mess with a classic. For those that are new to gin or the humble martini, there isn't much else to hide behind if you choose the wrong gin. So then, if gin is the prominent ingredient in a martini, which is best? Despite being a simple mix, opinions vary wildly depending on who you ask. For a while there may have been a straight-forward answer: a London Dry Gin. But nowadays, there are so many different styles of gin on the market, and creative twists on martini recipes that the likely answer is there isn't just one. And the answer will, most importantly, be dictated by your own tastebuds. 
Here at Garden Street, the best two gins we love for a classic dry martini is a London Dry gin with a dominant juniper and pine-y aroma, or a citrus-forward contemporary gin. We've previously featured several incredible gins worth mentioning, one being Finders Australian Dry Gin. Old Young's GinGin Gin has deep juniper notes with citrus, bergamot and elderflower. For a sweeter edge, Imbue Distilley's The Journey Gin marries juniper with Pink Lady apple and muntries. All garnish nicely with zingy twist of lemon. Remember, with a "Wet" or "Dry" martini, you're talking the amount of vermouth being added. 'Dry' has a higher proportion of dry juniper flavour – meaning more gin, less vermouth – so the flavours will shine through better!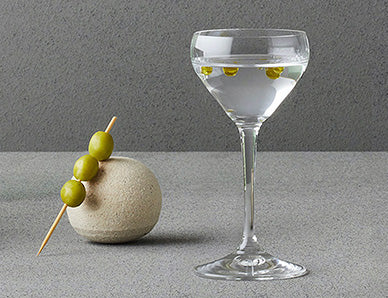 When it comes to a dirty martini, we love to complement the salty and briny taste with savoury botanicals in a gin. This is where a contemporary-style gin shines. Ambleside produce a Small Acre Gin with a complex palate contributed by hints of fruity sweetness, a herbaceous and earthy body and a slight spice tingle. For a twist on a dirty martini, try a Samphire Martini. We also have to mention Threefold's Mediterranean Gin, and Four Pillars Olive Leaf Gin. The latter has spice and citrus upfront on the palate, followed by a creamy, silky, olive mouthfeel and finishing with warm and savoury notes. Here's a perfectly paired recipe direct from the makers: Four Pillars Martini.
When it comes to detouring from the two main styles, there are so many we could name, but you can't go past a good, strong espresso martini. What's an espresso martini without quality coffee liqueur? Two of our previously featured distilleries, Banks & Solander and Wolf Lane, do it exceptionally well using local freshly roasted coffee beans and a mix of other botanicals for a punchy flavour – and they make the gins that pair well that you can use in the recipe, too. 
If citrus flavours are your thing but you have a sweet tooth, Bass & Flinders Orient Gin make an Australian inspired gin with a wide flavour profile including tongue tingling spice, mandarin, a creamy rich texture and slight nuttiness thanks to the wattleseed. It makes a delightfully tangy and sweet Oriental Mandarin Martini you just must try! While we're talking about bold flavours, SevenZeroEight Gin is herbal and citrussy, perfect for a Gin Berry Martini with sweet and berrylicious raspberry and cranberry liqueur and juice. 
Now to end on a perhaps slightly controversial note. Many bartenders will agree on a 2:1 ratio of gin to vermouth in martinis; however, we'd argue that for optimal balance and to bring out the best of the gins botanicals, something more like a 3:1 of gin to vermouth ratio is ideal. Whatever you decide, share our blog post on your socials and tag us to let us know what you think – we love to hear back from our subscribers and readers!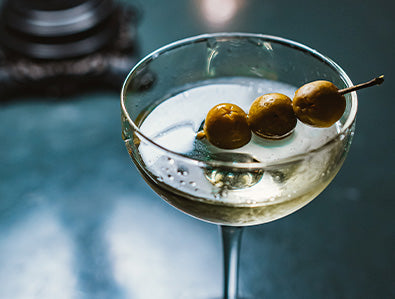 - 60ml Gin
- 10ml Dry Vermouth
- 5ml Olive brine
In a mixing glass, add vermouth and olive brine*.
Add gin, ice and stir 85 times.
Strain into a chilled cocktail glass, and garnish with 3 olives. A couple of drops of olive oil also go very well if you like. Enjoy!
*This is added first so you can adjust if you accidentally over pour, no wasted gin around here if we can help it!