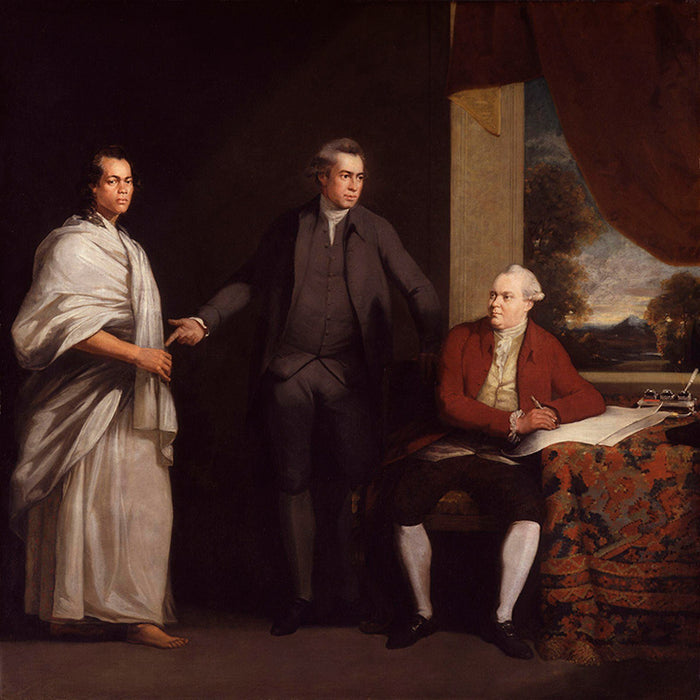 WRITTEN BY ALEX FLEISCHER
The naturalists behind the name 'Banks & Solander' are commonplace around the distillery's home in Botany. Their legacy includes a boatload of botanicals – not just those used in gin! – and one very, very special publication.
Joseph Banks and Dr. David Solander accompanied Captain James Cook on his first great voyage around the Pacific on the Endeavour between 1768-1771. After much deliberation, they inspired the name 'Botanist's Bay' (later Botany Bay) for the place of their first landing in Australia after departing New Zealand.
During Cook's expedition, Banks, Solander and their team curated the first major collection of Australian flora. Over the course of the Endeavour voyage, they gathered a total of 30,300 specimens of plants, representing 3,607 species. 1,400 of these were unknown to Western science at the time, increasing the known flora of the world by 25 per cent!
Banks planned to publish the botanical results of the voyage in a 14-volume folio of work titled Banks' Florilegium. With the help of Solander and other botanists, Banks was credited with introducing the genera of eucalyptus, acacia, and the first specimens of what was later called Banksia in his honour, to Europe.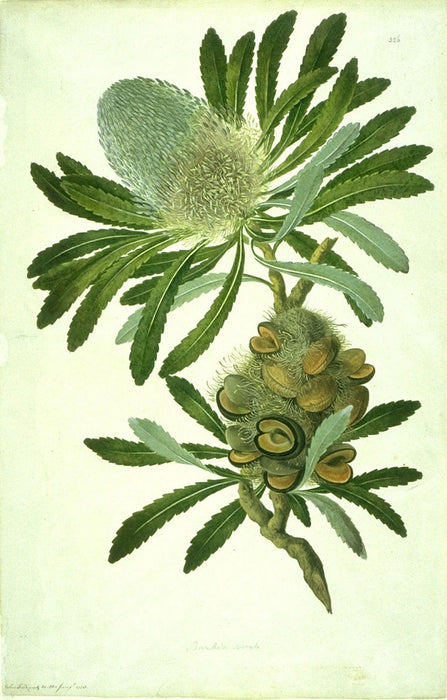 After Banks and Solander collected and documented samples, botanical illustrator Sydney Parkinson made almost 800 detailed drawings with notes on their colour, and completed 269 watercolour illustrations before dying of dysentery aboard the ship. Upon their return to London, Banks employed five artists to create watercolours of the remaining drawings under the supervision of Solander. Eighteen engravers were then hired to create 743 copperplates from the completed illustrations, at considerable cost. Solander never published his detailed findings, awaiting the completion of theFlorilegium'sengravings. The project stalled in 1784, and was not printed in either Banks or Solander's lifetimes. Banks bequeathed the plates to the British Museum, where they were finally printed in full more than 200 years later in 1980's.
A mammoth effort in conjunction with the British Museum and Alecto Historical Editions, originally only 100 sets of the Florilegium were released in 34 parts. Painstakingly painted by hand directly onto the plates, each illustration's colouring was closely checked against Parkinson's original notes and could take from a week to two months to complete. Parts 1 to 15 consist of the 337 plates relating to Australian flora, parts 16 to 34 include Brazil, Madeira, New Zealand, Java, Society Islands and Tierra del Fuego. Banks' Florilegium is considered the world's largest 20th-century fine art printing project and has been exhibited all over the world.
Cheers to that!
Featured in the Gin Club
Sign up to the club for a complete curated distillery experience at home.
Learn more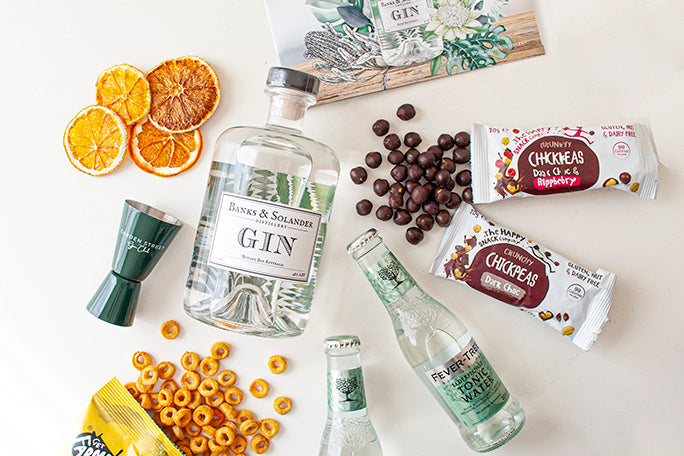 LATEST
gin blog
gin blog
Garden Street Collector's Series Edition One
This gin is a nod to you, our members. We've tasted hundreds of delicious Australian gins over the years and every year our tasting panel has the (really terrible) job of choosing their 12 favourite gins to share with you. It's tough competition and they're a very picky bunch!
Twelve months ago, we floated the idea of making something exclusively for our members; something one off and never to be repeated. It needed to be something for the collectors to add to their gin shelves and moreover, we had to make a product we were proud to share, and one delicious enough to get past our tasting panel!
> READ MORE